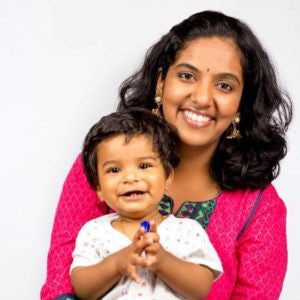 When founder Shalini a new mom, struggled to find healthy food options for her own baby, she found her purpose: to re-introduce the traditional Indian foods for people at the most crucial stage of their lives, pregnant & breast-feeding mothers, babies and little kids. It was not just another business idea, it was a social need to bring change in the way our children are fed.
You can read the whole interview on this link below.
http://mycitywoman.com/inspirational-stories/early-foods-shalini-santhosh/
Leave a comment
Comments will be approved before showing up.